Start-ups and scale-ups are welcome at the Brick Business Center. Where a professional reception, super-fast fibre-optic Internet connection and sustainable workplaces are business as usual!
Accessibility
5-minutes walk from the Haarlem Spaarnwoude station and directly on the motorway.
Reception
Warm welcome and staffed reception desk guarantee a professional look and feel.
Parking
Secure parking for employees and guests.
Sustainable
Eco-friendly footprint thanks to, among other things, underground heat and cold storage unit.
Climate
Temperature control by individual thermostat in every office unit.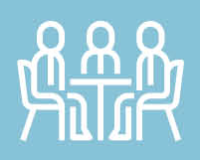 Meetings
Use of meeting room (up to eight persons), including Wi-Fi and LCD screen.
IMPRESSION BRICK BUSINESS CENTER
OFFICE UNITS
Each of our tenants provides high-quality services or products. We offer professional and attractive office units to these organisations. With a comfortable working and meeting environment that meets and exceeds the expectations of clients and colleagues. Tenants can choose from units varying in size from 22 to 36 square metres.
All office units:
Are equipped with fibre-optic Internet connections
Have a flexible notice period of three months
Can be equipped as desired
Include the use of a shared pantry
Previous or current tenants: Innopix, MT bewindvoering & Inkomensbeheer, CompuAct, PMD AccelManagement, Publiek Netwerk, Adstranimo, Het Coachhuis, Inclusion4Diversity, Amphicom Advies B.V. and property manager Brick Management.
Interested in one of these units or prefer a larger space? Contact us for the options.